Welcome to My Dodge Dakota Page

This Web site features my Dodge Dakota and modifications I have done.
The Truck

2000 Dodge Dakota 4x4 Manual 3.9L
Modifications

Homebrew K&N Cold-Air Intake constructed out of 3" dia. exhaust tubing

Gibson Single Side Catback Exhaust

The "Debateable" Helix Throttle Body Spacer

Relocated the IAT Sensor

Done the "S" Bolt modification

Bullhide Spray-on Bedliner

31x10.50R15 Apache Radial AP Tires

Stampede 3-piece Bug Deflector

Stampede Ventshades

Window Tint

3924 Autolite Spark Plugs (over 5,000 miles on the and still going strong)

Forty dollar foglights purchased from Walmart (tricky, but possible to install)



Site Content

Photo Page:&nbsp&nbspContains truck and modification photos

Favorite Links:&nbsp&nbspFeatures my favorite links and webrings

Guest Book Page:&nbsp&nbspComments and suggestions greatly appreciated

View my Guest Book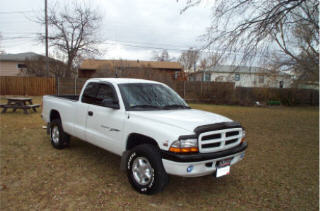 My Ride
Here are a couple of photos of her. More are on the Photo Page. She's been known to beat a vehilce or two.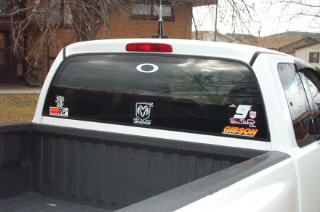 Check out my Dodge Dakota Forum